Insights
Optional Practical Training (OPT): F-1 Students Beware!
Optional Practical Training, commonly known as OPT to international students studying in the U.S,, is an opportunity the U.S. has provided to foreign students here on F-1 status to gain practical experience while in the country. We all hope that the student will receive a job offer before the end of his OPT term. Call it an internship or a co-op opportunity for international students, if you will. This opportunity extends the student's F-1 status for at least a year after the program on which his F-1 status is based has ended.  Students studying in the specialty fields of Science, Technology, Engineering, and Mathematics may obtain OPT for 17 months.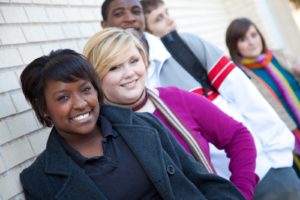 Most colleges and universities with international programs provide OPT advice for students in F-1 status.  This advice can come in many forms. Some are in the form of flyers, some are in the form of workshops for the students.  In these workshops, they explain the entire OPT process to you and what the school does and does not do for you.  For example, the school will have to issue an OPT Recommendation, however, they will not fill out your I-765 for you.
Be sure to check with your school's international students' office for the dates of these workshops.  Be sure to attend them as they can be invaluable to you obtaining your OPT after your program ends.
However valuable these workshops are, they do not provide you with legal advice on what happens if your OPT does not result in a job offer.  To word it more ominously, what would happen if your OPT ends before you were able to get a job offer in hand?  Most school programs end in July or August, you may start your OPT at that time.  Congrats, you have bought yourself another year in the U.S.!  But what happens next July or August when you discover that your employer cannot afford to keep you? By then, it's too late for an H-1B petition.  See Gearing up for H-1B for more details on the importance of meeting that H-1B deadline.
In today's economy, you just don't know.  Do not wait until a few months before your OPT expiration date to start searching for another job. Have the conversation with your OPT employer right off the bat, see what their projections are. More importantly, talk to a immigration attorney who can give you the advice you need on USCIS deadlines. Zhang-Louie, Immigration Legal Counsel can help you set deadlines in sync with that of the USCIS's deadlines and ensure that you do not miss these important dates.  Contact us at 978-482-7728 to see how we can help you.